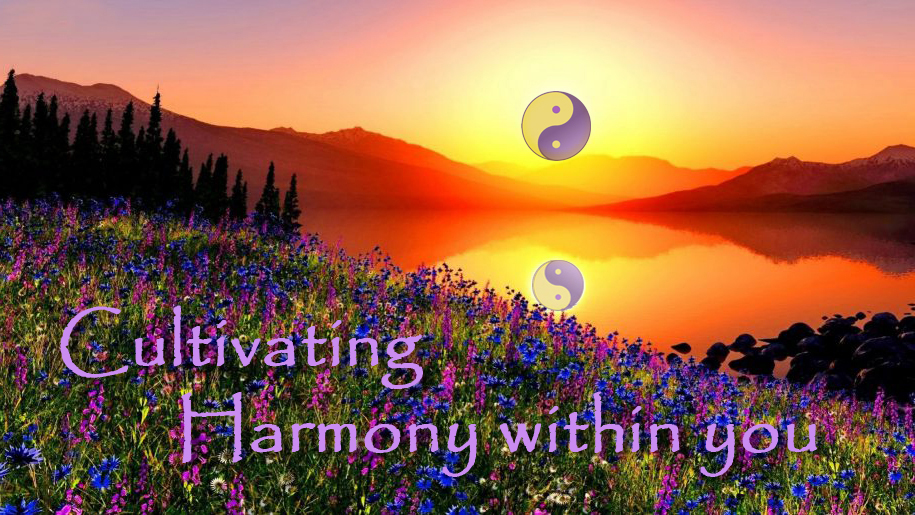 Welcome!
✨" Welcome to the PathWay toward a harmonious life. I'm Amira Kusala and I want to help you cultivate harmony by giving you some ancient skills to heal within and discover the beautiful spiritual being that you are! ✨My goal, like a chrysalis, is for you to emerge the inspiring powerful and gentle 🦋butterfly that you always knew was within." ✨
✨Find your mental and spiritual certainty in the uncertainty and confusion all around. ✨ Shine your light through the darkness. ✨Find your healthy divine immune system. ✨Be the living example of a love and light that the world so desperately needs.✨
I'm Amira Kusala, Spiritual Guide, Teacher, & Healer
Why Do We Have an Altar?
To remind us that within ourselves is a sacred altar. "Tao Guan" is an ancient Taoist word for a place for renewing one's spirit, an inner temple. I want to take you there. This website is a 21st Century Tao Guan where you can discover ways to train yourselves in cultivating an awakened life of consistent and dependable harmony! Harmony is where separate notes cooperate to create a beautiful sound together. Harmony allows the various elements of your life, family, work, society and all the dissonant elements of life to cooperate. With harmony you can find your life is less stressful and more enjoyable. I will share with you just how you can achieve such a positive and optimistic aspiration!
I offer you a set of tools with healing classes, private healing sessions and private coaching consultations. Along the way, I give you support with your progress.
Coaching Sessions to bring balance to your whole life
InfiniChi Energy Healing Sessions
Qi Gong for Weight loss
Nutritional Support
Dietary individually focused programs
Qigong Meditations for Cancer Support and Prevention
Congee for a Vital Life
Taoist Meditation
Book Study Group of the Taoist Integral Way as elucidated by Hua-Ching Ni & health focused books by Dr. Mao Shing Ni
8-week class in the ancient oracle: I Ching – The Book of Changes & Unchanging Truth
If you'd like to have a free 20-minute Discovery Call to explore our potential connection, email me some possible times you are available and we'll arrange the call.
"Amira Kusala has the exceptional gifts of deep empathy and intuition. I connected with Amira in February of 2020 through the College of Tao. She quickly learned about the challenges I faced caring for my husband, who was in the end stages of metastatic prostate cancer, and preparing myself for his inevitable death. Time and again, Amira guided me, encouraged me, and sent me readings that resonated deep in my soul and uplifted me, giving me the strength to go on just when I needed it the most. I can easily say, with heartfelt gratitude, that Amira was instrumental in helping me through one of the most difficult and challenging years of my life." ~ Renée Aten
No difficulty is insurmountable, when I set my heart to it.
I shall live a constructive life.
Wherever whole-hearted dedication is directed,
The world will step aside to let me by.
When I live a constructive life, it cannot be otherwise.
Absolute sincerity melts the hardness of stones.
This describes my commitment to a constructive life.
Faith in a constructive life enables me to move mountains.
Because I live constructively, my life is everlasting.
Nothing is impossible for a willing heart.
This is the power of my constructive life.
Invocation from Path of the Constructive Life – Embracing Heaven's Heart by Hua-Ching Ni and Mao Shing Ni
Announcing: free virtual study group on zoom!
Please join our free Integral Way Study Group
The Complete Works of Lao Tzu as elucidated by Hua-Ching Ni
Tao Teh Ching and the Hua Hu Ching
The 1st Wednesday of each month from
5 – 6:30 pm PST on Zoom.
Beginning April 7, 2021
Our focus will be upon reading aloud and contemplating the depth of meaning of the ancient yet contemporarily relevant words of Lao Tzu. While we will be considering the material and may comment, we will focus less on an intellectual discussion and more on absorbing the depth of the sense and meaning of the words and how they might guide our lives.
Send us your email and we will send you our Zoom link.
Click here to email me for the link!
This book is the specific translation we will use and can be purchased at Amazon.com or www.taostar.com
The Tao Teh Ching is one of the most frequently translated and most cherished works in the world. This ancient Chinese classic, written around 500 BCE, presents the core of Taoist philosophy and provides a bride to the subtle truth as well as a practical guideline for natural and harmonious living.
It is generally believed that Lao Tzu left behind only a single work, the Tao Teh Ching. Few people are aware that some of his later teachings were recorded (also around 500 BCE) in a book entitled the Hua Hu Ching. During a time of political turmoil in the 14th century, all copies of this work were banned and ordered to be burned. Consequently, few, if any, complete and accurate copies exist today. Fortunately, the complete teachings of the Hua Hu Ching have been preserved through oral transmission of generation after generation of Taoist Masters to their disciples. Master Ni, heir to that orally transmitted wisdom the Hua Hu Ching and also the Tao Teh Ching. Both works are now available in one volume, The Complete Works of Lao Tzu.
"The teachings of Lao Tzu are both rational and miraculous. They appear to be like a cup of clear, pure water, yet their subtle power is immeasurable. They are the expression of utmost simplicity and purest wisdom. They enable people at all different levels of development to partake of this wisdom, just as pure water refreshes and supports all aspects of life." -from the Introduction to the Hua Hu Ching ( see more about Hua-Ching Ni, the author on the Ni family legacy page.)